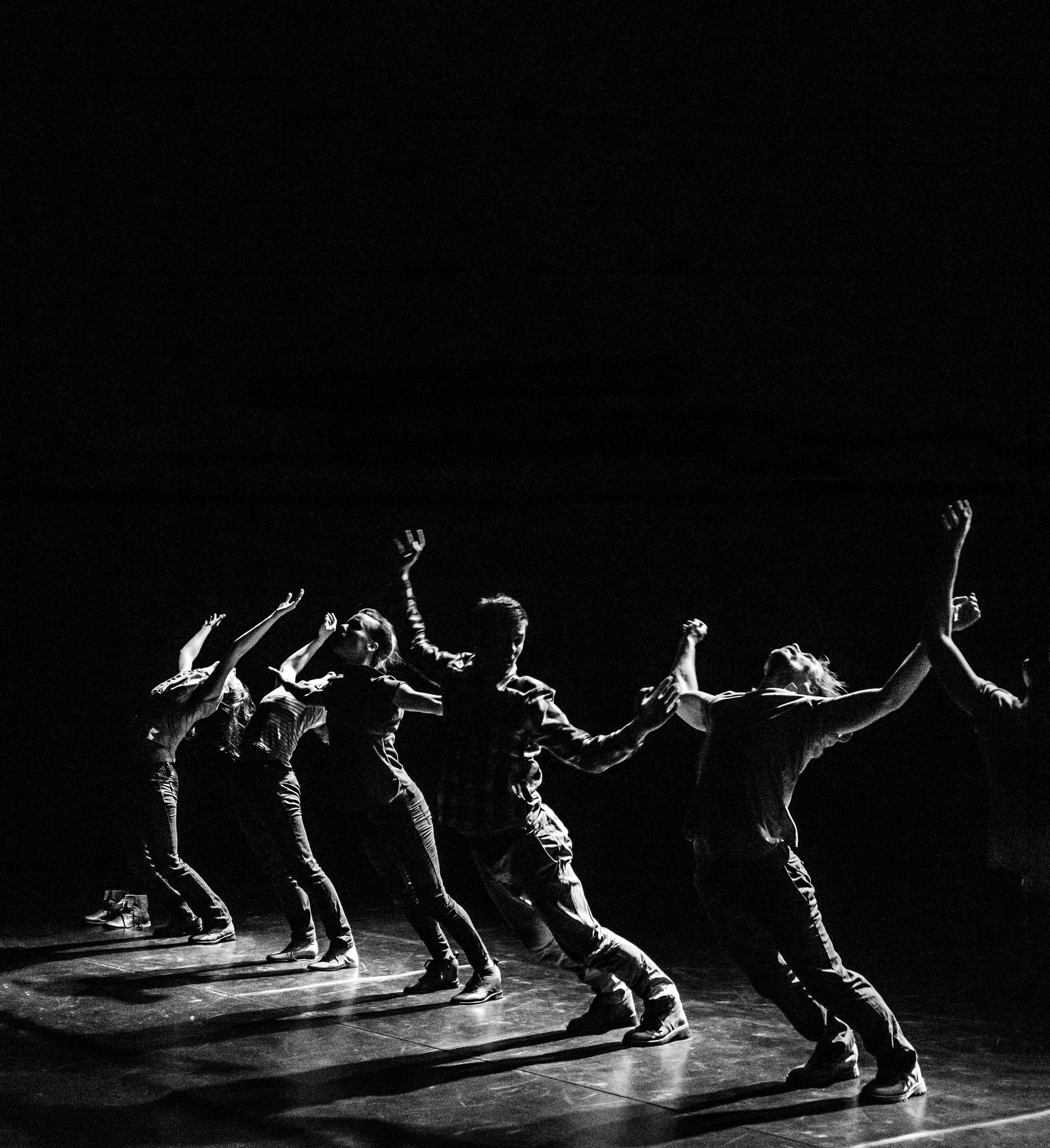 Wed 21.03 8.00 p.m.
Contemporary dance
VerTeDance (CZ)
Correction
CHF 50 unreserved seating
Bühne Theatersaal
VerTeDance, Jiří Havelka, Clarinet Factory: Correction
Everything moves. And yet the dancers are motionless. "Correction", by Czech company VerTeDance, draws us into a world where it is impossible to take even a step. Instead, waves and reflexes grow along with the minimalist sound of Clarinet Factory to form a dynamic picture. Admittedly, that sounds a little complicated, but in reality it is simple. Because at the end of the day, it's all about one thing: how much freedom do these bodies have?
After the performance, there will be a talk with the artists.
Presented by Tanja Klankert.
Members' special
Members and patrons of the Theater- und Musikgesellschaft Zug will have reserved seats in the front rows.
Patrons' lounge
We are pleased to invite all patrons of the Theater- und Musikgesellschaft Zug for a drink from 7 pm.
Cast
Clarinet Factory live music
Jiří Havelka director
Katarína Ďuricová light design
Dáda Němeček set, costumes
Karolína Hejnová production