The premise of this show is feminist yodelling ensemble meets Balkan brass band who like to party. It will end up in a showdown, that much is certain – not for the entire evening, but enough to get the men fired up and the yodellers go ballistic. The first part of the show will see the ladies yodel on their own, with the men having the stage to themselves at the end.
Cast
Echo vom Eierstock
Director: Simone Felber
Traktorkestar
Director: Balthasar Streit
Heimatklänge
The Theater Casino Zug's new «Heimatklänge» (regional sounds) series is a crazy amalgamation of folk music, Balkan brass, feminist agit prop yodelling, Alpine brass music and oriental sounds. Highly-talented musicians with a real sense of perspective have dusted off the sounds of their respective homelands and given them new musical horizons. They all share the belief that your own roots are always the best foundation to build on, making these concerts a real pleasure for one and all, and not merely reserved for fans of new Swiss folk music.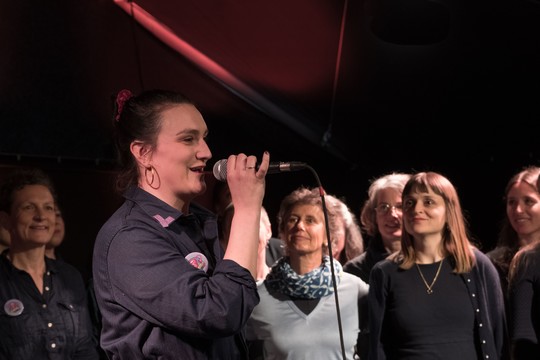 Echo vom Eierstock © Palma Fiacco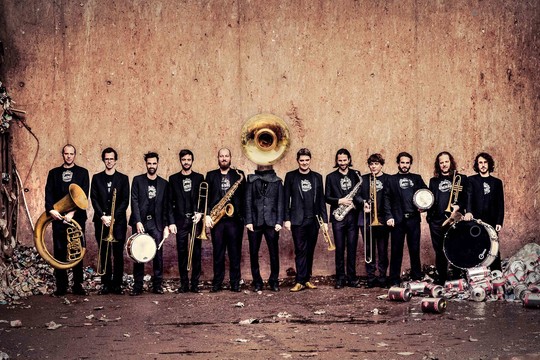 Traktorkestar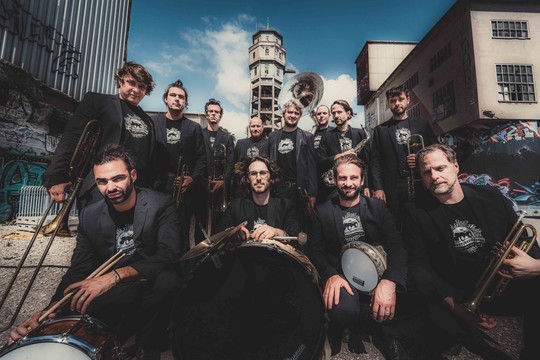 Traktorkestar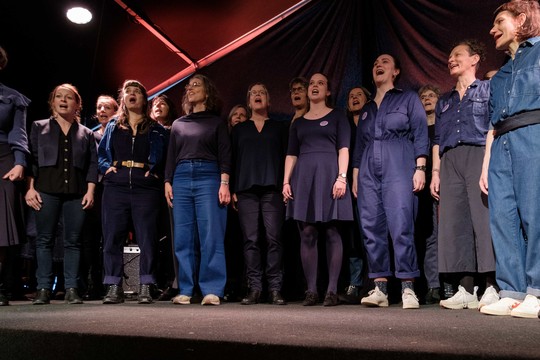 Echo vom Eierstock © Palma Fiacco
Looking for more of the same?
E lucevan le stelle
Michel Godard & Stadtmusik Zug – Heimatklänge Spezial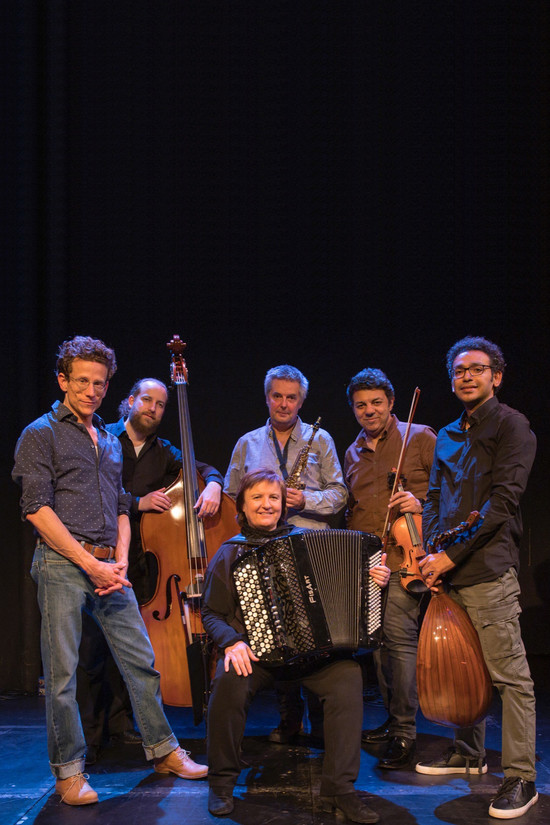 ALA FEKRA mit Patricia Draeger und Band (CH, EGY)
Heimatklänge #5