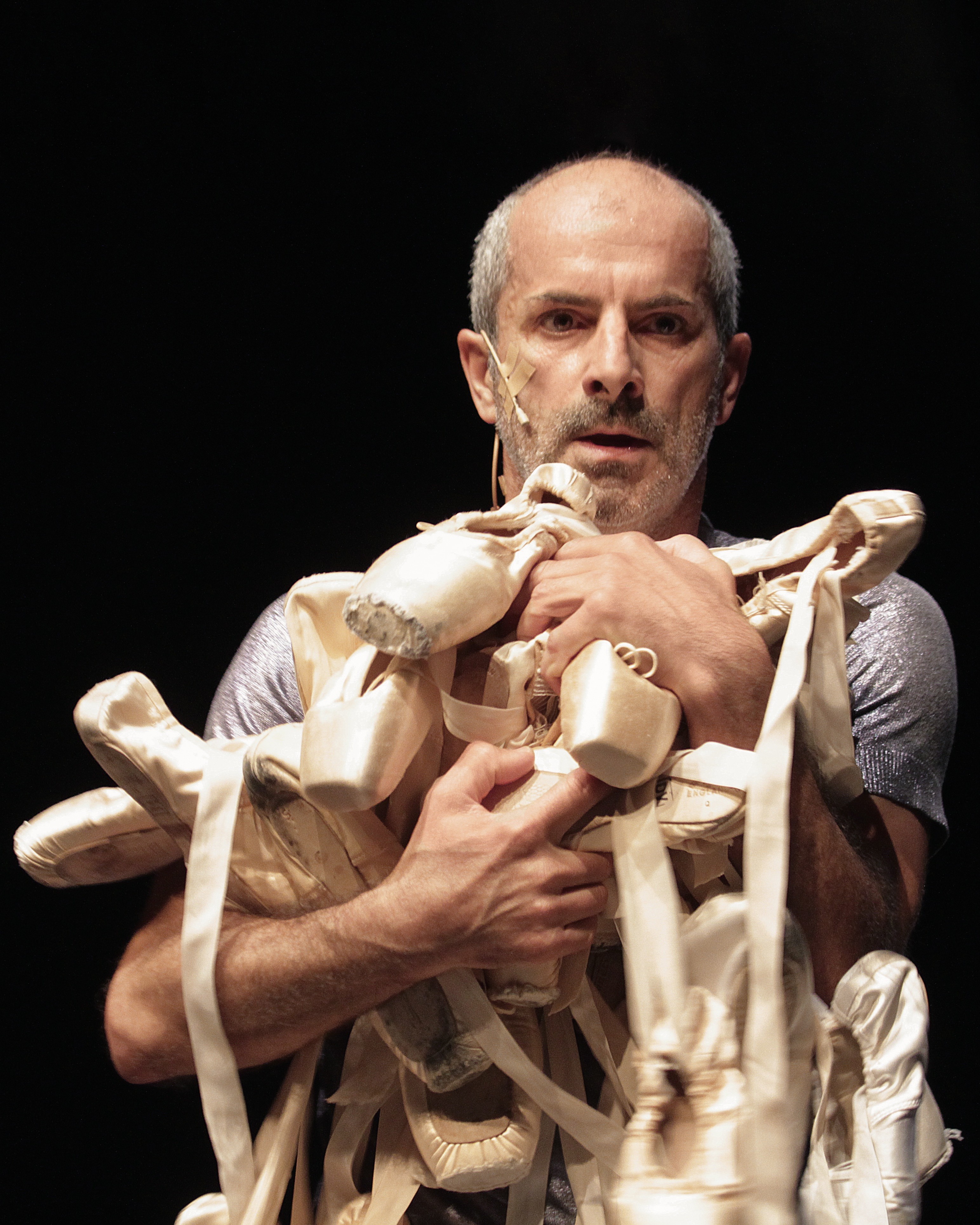 Sat 08.05 7.00 p.m.
Spitzentänze_r
Klassisches Ballett – heute
Buy tickets
CHF 80.–
Reduced tickets for CHF 20.–

Theatersaal
This evening is centred on classical ballet and many of its most important elements: pointe shoes and elite acrobatic performance of young dancers, combined with artistic expression. We experience these in two pieces of two dancers, both former members of the Forsythe Company and both no longer young. Both pieces are accompanied by text and live music and framed by dance-historical reflections of the choreographer and dance scientist Tina Mantel, who is also no longer young. An evening about miracles and challenges at the point(e) of dance.
Accompanying introductions by Tina Mantel
Blue Prince Black Sheep:
Concept, choregraphy, text Carlotta Sagna
Concept, choregraphy, dance Amancio Gonzalez
Music Alan Langford, The Besnard Lakes, Red Hot Chili Peppers
Light Ulli Stephan
Faded:
Concept, interpretation Ioannis Mandafounis
Live-music, interpretation Antigoni Fryda
Interpretation Natan Bouzy
Coaching Smaralia Karakosta
Dramaturg Eri Kyrgia light
Light David Kretonic
Production management Mélanie Fréguin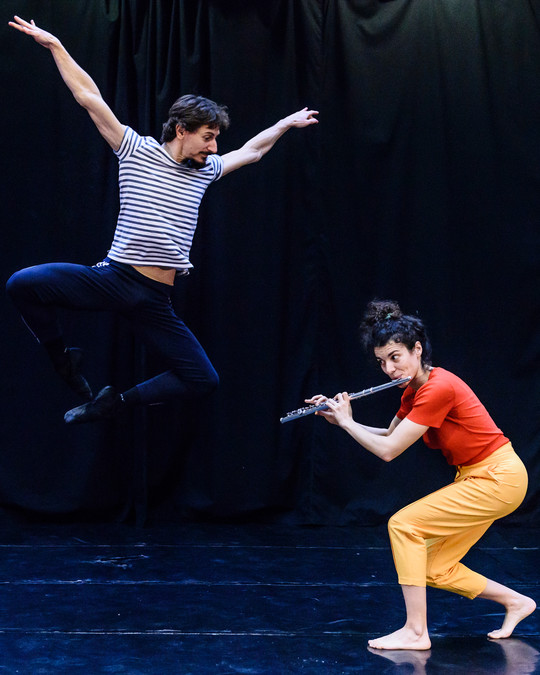 More events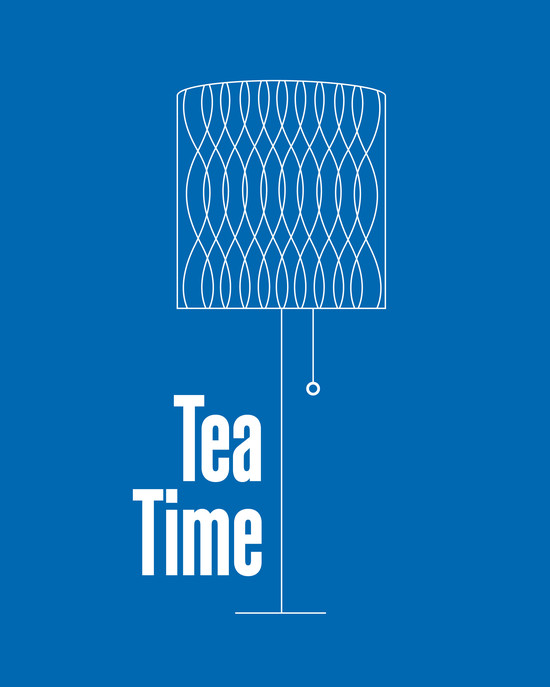 Tea Time – Tanzkunst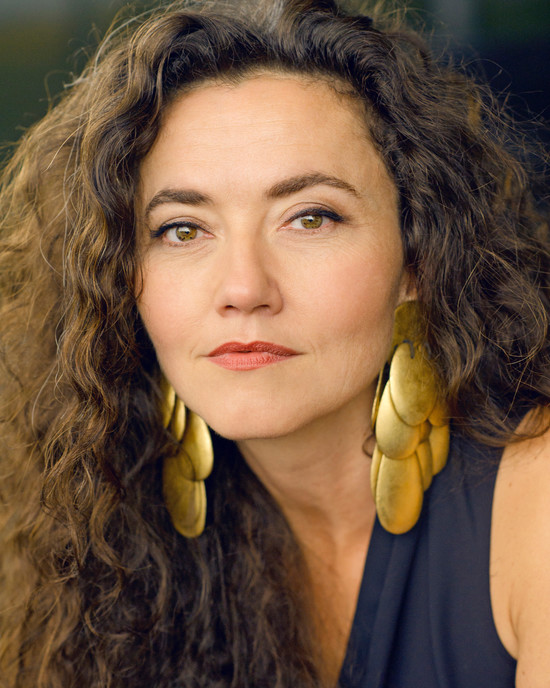 Éclats de Folie
Stéphanie D'Oustrac & Ensemble Amarillis