celebratory | surprising | honest
Talk-show legend Kurt Aeschbacher is bringing his first-ever theatrical show to Zug! Having shaped the Swiss TV landscape like no other for 40 years, he is now taking to the stage for what promises to be a refined afternoon's entertainment. Over five Sundays, he will be inviting selected personalities as his guests for a matinée in the Theater Casino Zug. Who those guests are will not be revealed in advance. Kurt himself is excited by the idea of keeping the guests' identity to himself, as «that way, each event will be a new discovery for my audience».
And another thing that we can be sure of already is that this is set to become a new cultural tradition for Sundays in Zug.
Cast
Moderation Kurt Aeschbacher
Music Phil Dankner
Surprise guest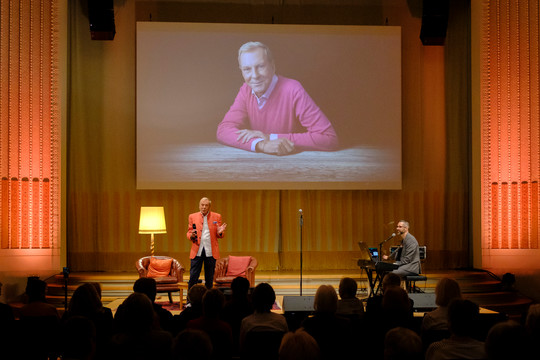 Bild © Markus Frömml