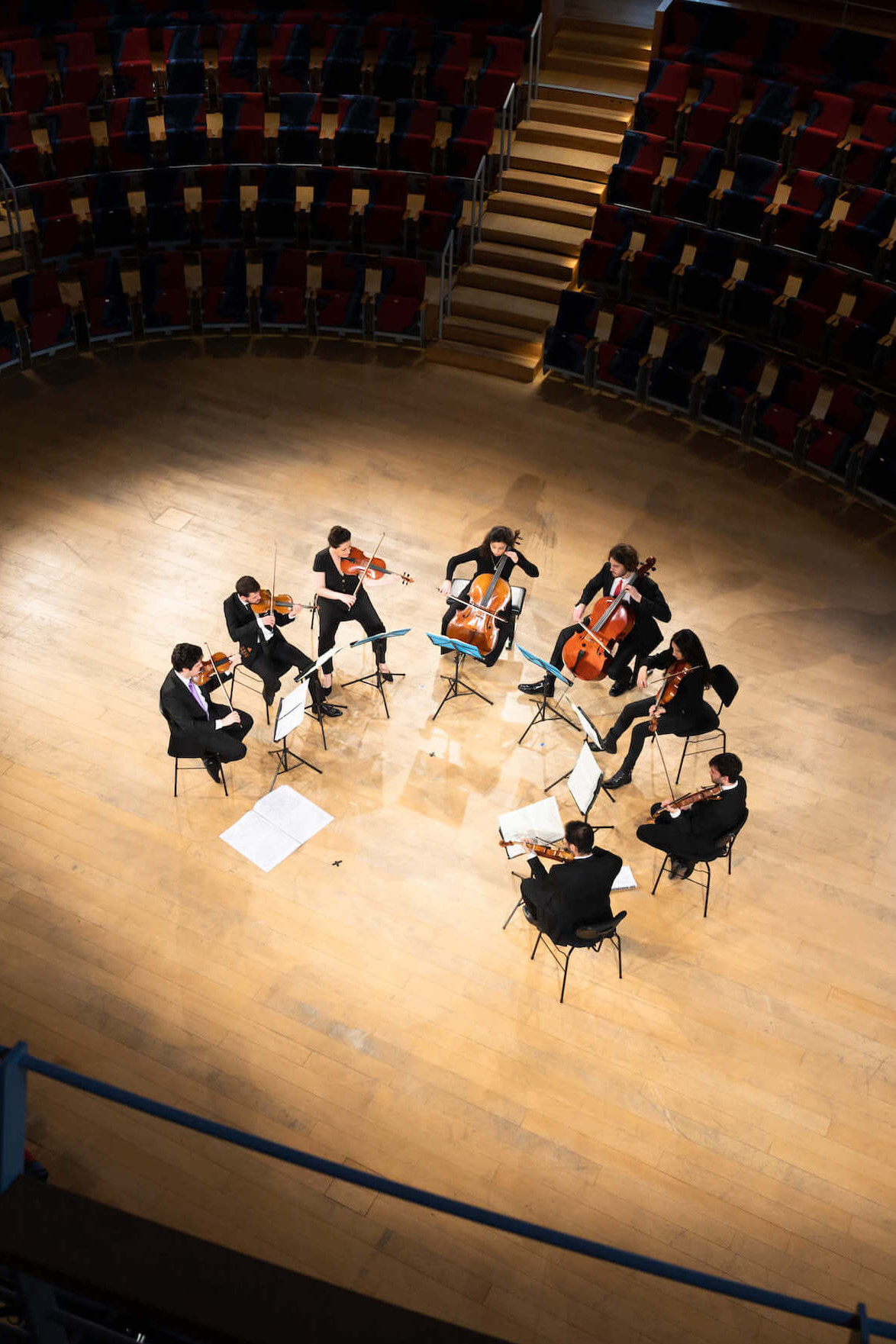 Tue 01.11.22 7.00 p.m.
no german needed
Michael Barenboim & West-Eastern Divan Ensemble
CHF 75.– / 60.– / 45.– / 20.–
concession tickets starting at CHF 15.–

Duration: 110 min. with an intermission
Festsaal
high-quality | cross-cultural | smaller-scale
Palestinian author and philosopher Edward Said and Israeli conductor and pianist Daniel Barenboim enjoy a close friendship. During countless conversations about music, culture and humanity, an idea took shape of trying to find another way to deal with the conflict between their two peoples. The result was the West-Eastern Divan Orchestra. Since its founding in 1999, it has played to audiences around the world and come to enjoy an excellent international reputation. The West-Eastern Divan Ensemble is the latest venture from the project, translating the much-vaunted artistry of a large-scale orchestra into an intimate chamber music format.
The West-Eastern Divan Ensemble, led by Michael Barenboim, head of the orchestra and son of Daniel, is made up of members of the West-Eastern Divan Orchestra. Arab and Israeli musicians play together, defying the deep political divisions in the Middle East and around the world.
Talk before the performance with Mariel Kreis at 6.15 p.m. (in German)
Programme
Franz Schubert (1797-1828)
Rondo in A major for violin and strings D 438
Benjamin Attahir (*1989)
«Jawb» for string octet
Pierre Boulez (1925-2016)
«Anthèmes 1» for violin
Felix Mendelssohn Bartholdy (1809-1847)
Octet in E-flat major op. 20
Cast
Musical direction Michael Barenboim
Violin Michael Barenboim, Bilal Alnemr, David Strongin, Samir Obaido
Viola Miriam Manasherov, Katrin Spiegel
Cello Assif Binness, Sary Khalife
What others say
«No fine words were necessary, no heartfelt plea for peace… Young Israelis and Arabs joined…in a musical expression of solidarity.»
– The Guardian
Culinary Special
The Theater Casino Zug Restaurant is delighted to offer a Culinary Special to match the performance of the evening:
Israel meets Arabia
Tahini couscous with pulled veal, ras el-hanout and almonds as main course for CHF 42.–
The Culinary Special does not need to be ordered in advance. Reserve your table today online or by phone at +41 41 729 10 40.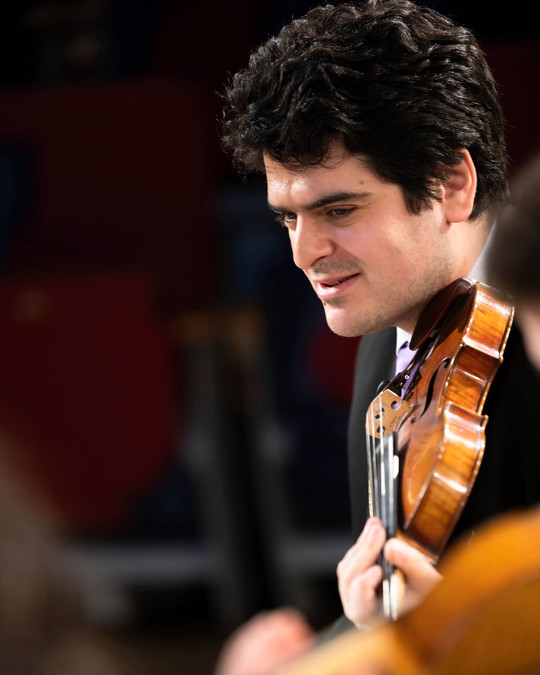 Michael Barenboim
© Peter Adamik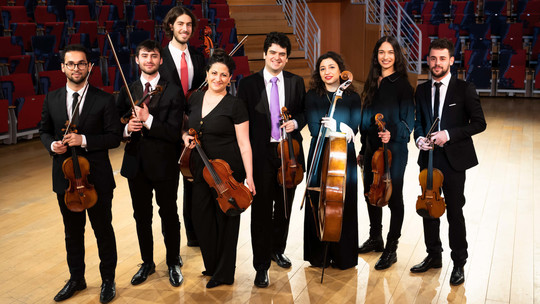 West-Eastern Divan Ensemble
© Peter Adamik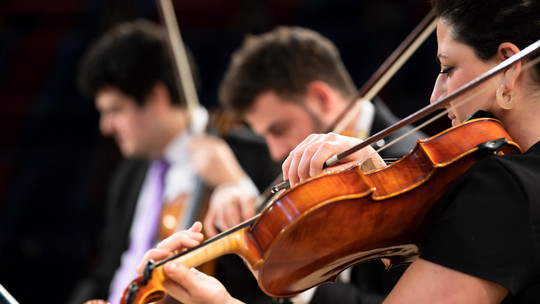 © Peter Adamik
More events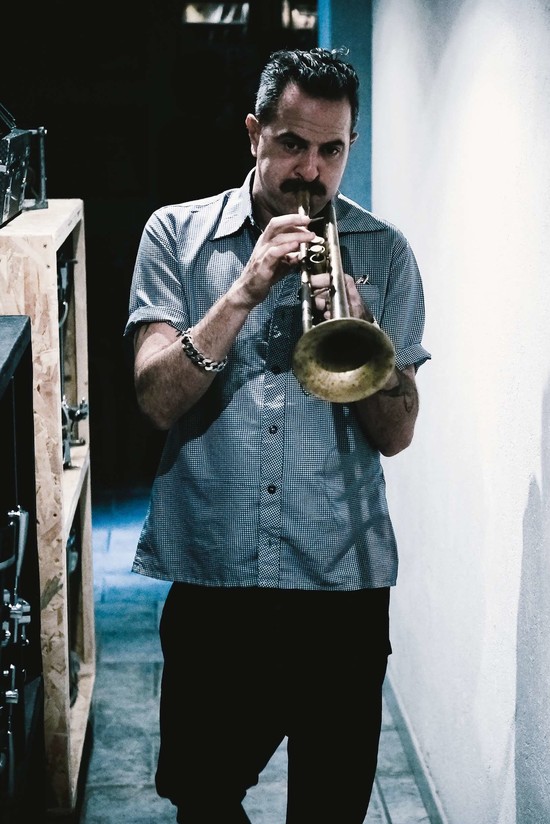 Avishai Cohen Quartet
featuring Yonathan Avishai, Barak Mori and Ziv Ravits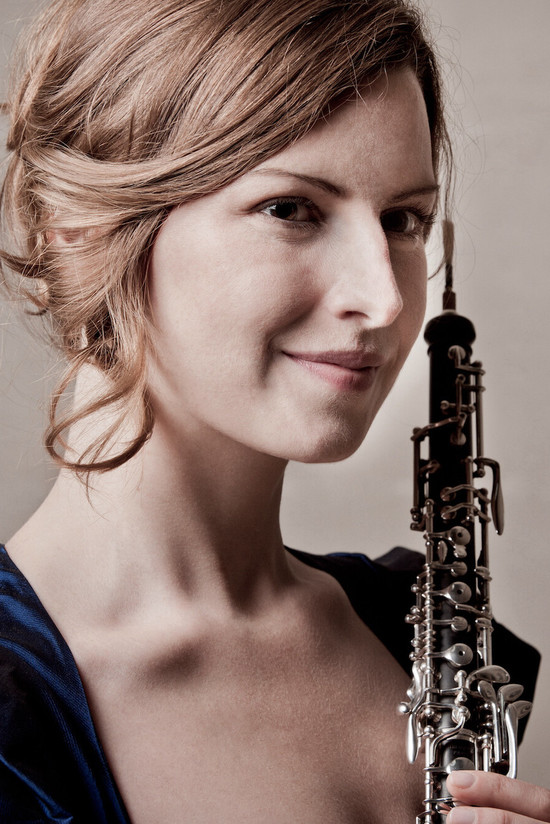 Zuger Sinfonietta
Summer and Italianità