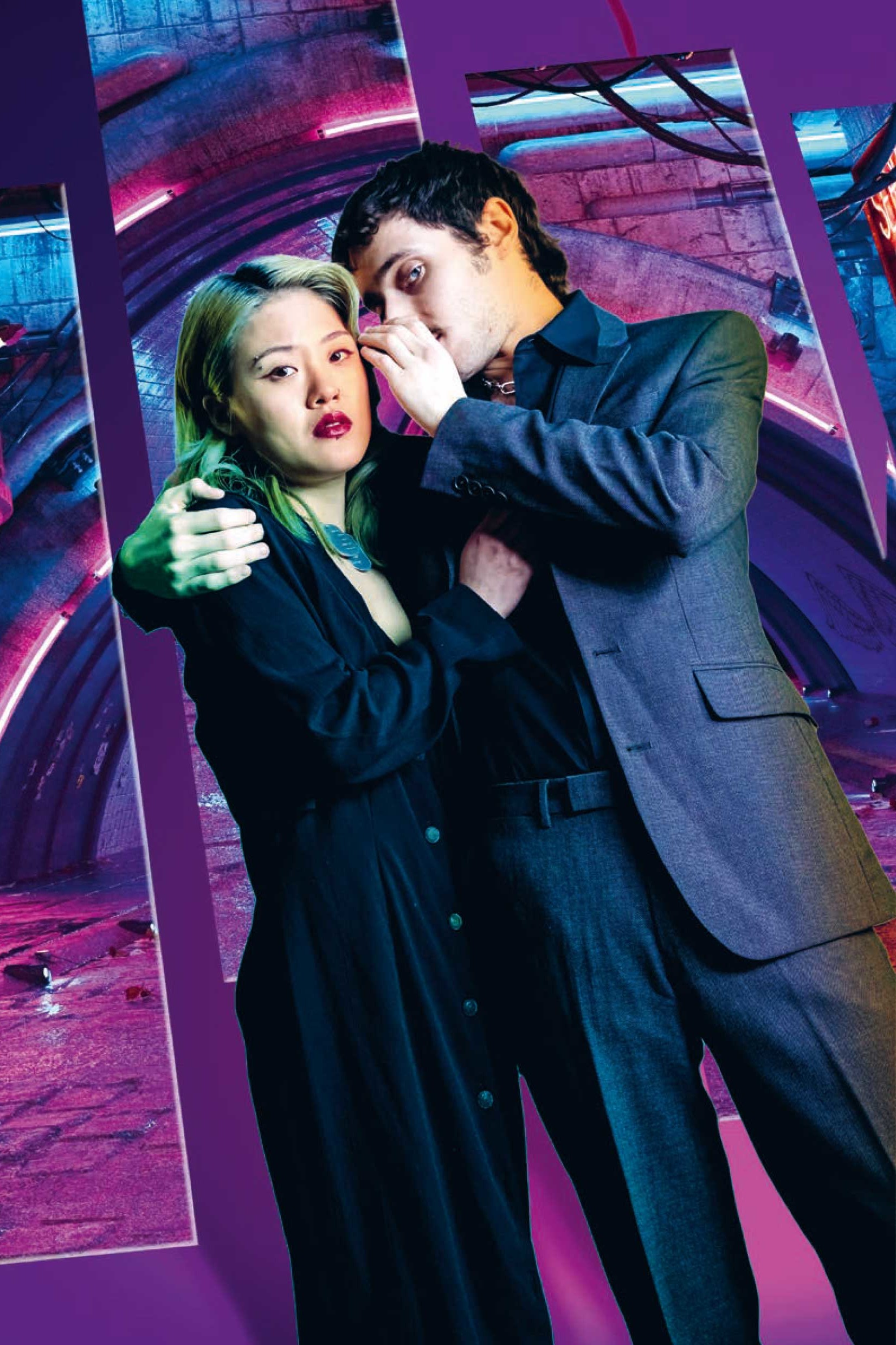 Sat 25.03 8.00 p.m.
in English
Macbeth – retold by imitating the dog
Multimedia theatre in English based on William Shakespeare
CHF 60.– / 50.– / 40.–
concession tickets starting at CHF 15.–

for ages 14+
Duration: 130 min. with an intermission
Language: English

Introduction with Pete Brooks at 7:15 p.m. (English)

Theatersaal
breath-taking | classic | multi-media
A man lies covered in blood on the floor of a bar in the old town. Alongside him are the corpses of the feared criminal Macbeth and his once almighty partner Lady Macbeth. With police sirens off in the distance already drawing near, the survivor recounts the gruesome story of the nefarious pair and tells how they came to a violent end. In flashbacks and projections, moving screens and live camera techniques, the story of Macbeth, driven by his lust for power and his ambitious wife and doing everything he can to become king, is retold in startling images. "Macbeth" poses the question of the origin of evil and, based on Shakespeare's classic yet increasingly relevant tragedy, delves into the complex relationship between ambition, power and violence at a time when the concept of morality is constantly being put to the test.
British artists' collective imitating the dog was founded in 1998 by Pete Brooks, Andrew Quick and Simon Wainwright and has gone on to make a name for itself way beyond the shores of the UK for its innovative and unusual new interpretations of classics of world literature.
Cast
Macbeth Benjamin Westerby
Lady Macbeth Maia Tamrakar
Witch/Ensemble Laura Atherton
Witch/Ensemble Stefan Chanyaem
Witch/Ensemble Matt Prendergast
Text version, staging Andrew Quick, Pete Brooks
Video, projections Simon Wainwright
Production imitating the dog
Culinary Special
The Theater Casino Zug Restaurant is delighted to offer a Culinary Special to match the performance of the evening:
2-course menu
Fish & Chips with fresh fish from Lake Zug as main course, apple crumble pie with custard sauce as dessert for CHF 27.–
The Culinary Special does not need to be ordered in advance. Reserve your table today online or by phone at +41 41 729 10 40.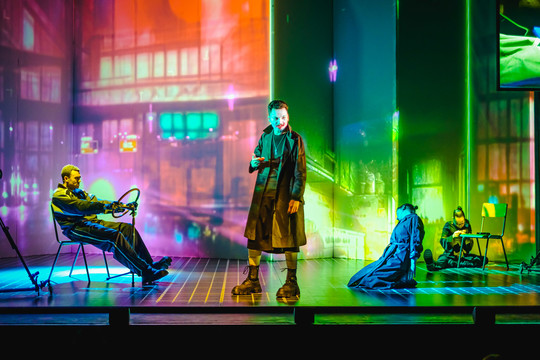 © Ed Waring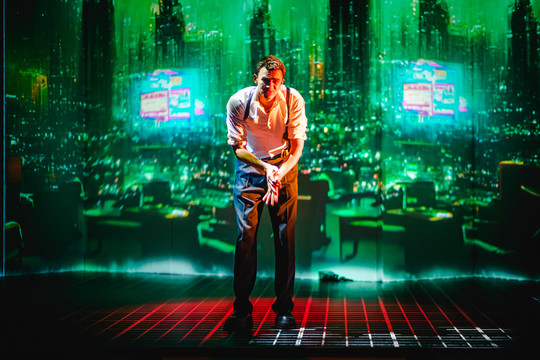 © Ed Waring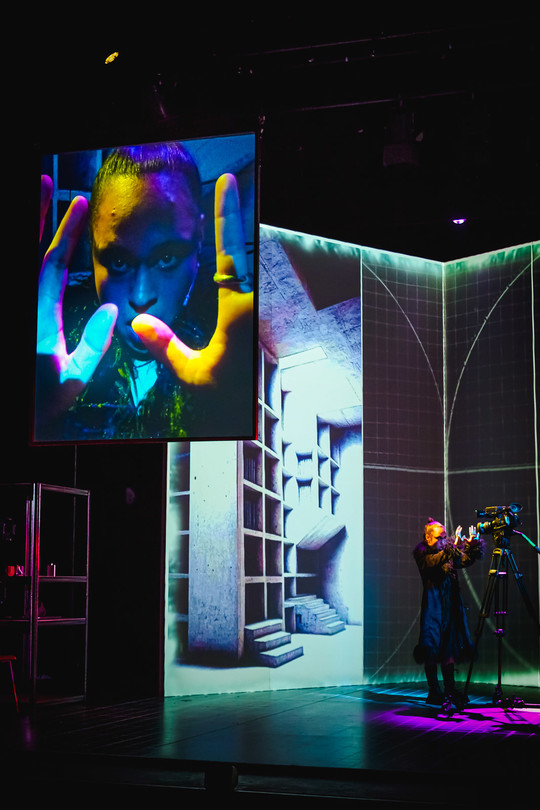 © Ed Waring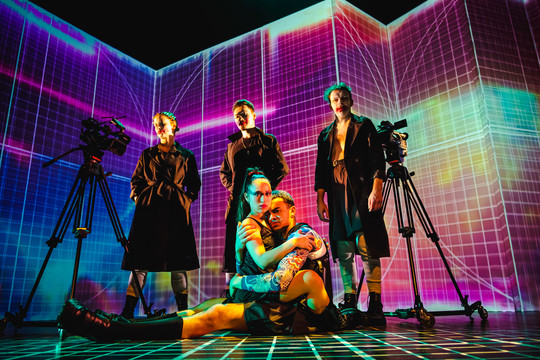 © Ed Waring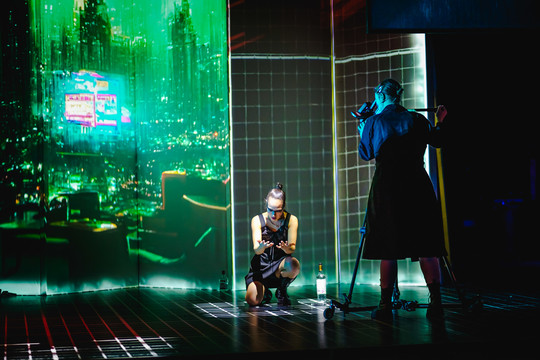 © Ed Waring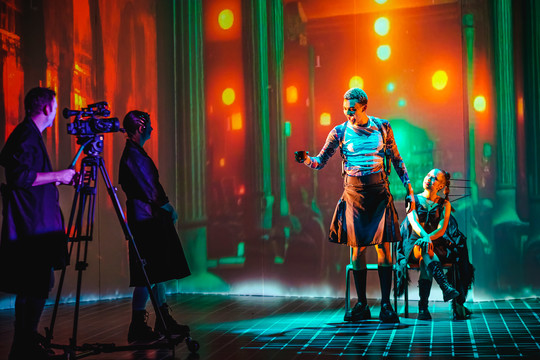 © Ed Waring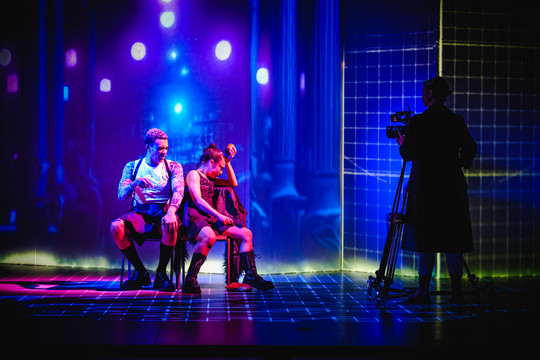 © Ed Waring