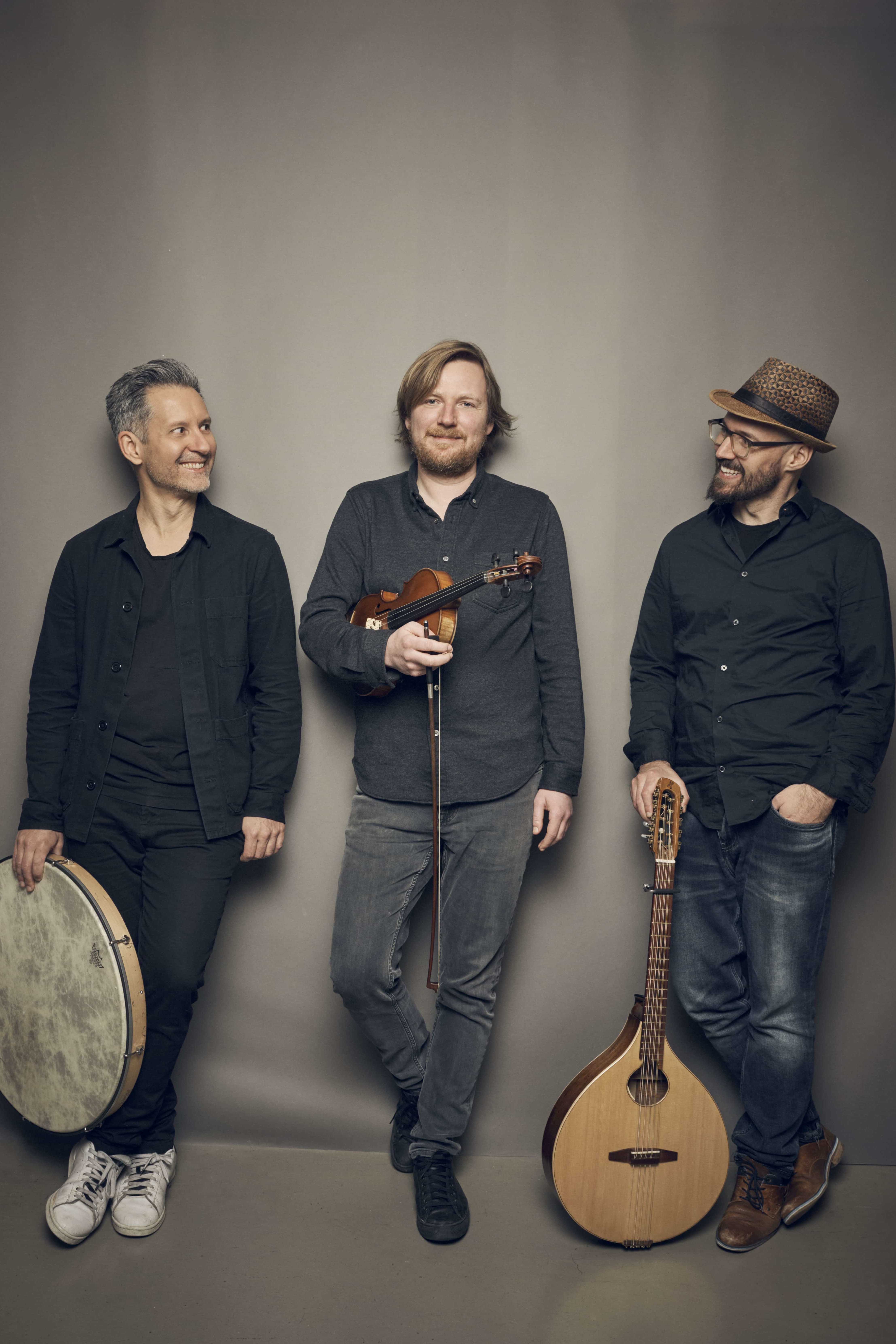 Sun 28.01 5.00 p.m.
Gabriel Nietlispach Pupato
Heimatklänge #3
Buy tickets
CHF 55.– / 45.– / 35.–
concession tickets starting at CHF 15.–

Recommended age: 12+
Duration: 110 minutes incl. intermission
Festsaal
Andi Gabriel's trio know exactly how to mix traditional jüützlis, zäuerlis and old-fashioned dances with their own compositions and incredibly virtuoso improvisations. This gives them new freedoms, sounds and ambiances, the like of which are rarely heard elsewhere in Swiss folk music.
Cast
Violin: Andreas Gabriel
Halszither: Jürg Nietlispach
Percussion: Andi Pupato
Heimatklänge
The Theater Casino Zug's new «Heimatklänge» (regional sounds) series is a crazy amalgamation of folk music, Balkan brass, feminist agit prop yodelling, Alpine brass music and oriental sounds. Highly-talented musicians with a real sense of perspective have dusted off the sounds of their respective homelands and given them new musical horizons. They all share the belief that your own roots are always the best foundation to build on, making these concerts a real pleasure for one and all, and not merely reserved for fans of new Swiss folk music.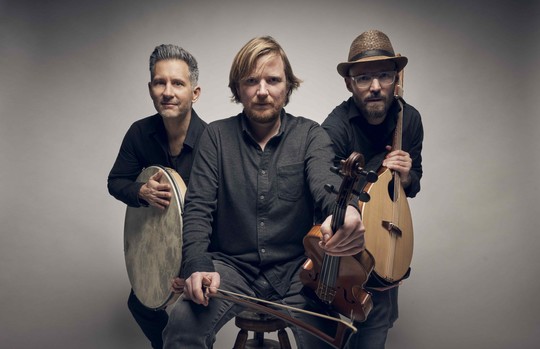 © Gian Marco Castelberg
Looking for more of the same?
E lucevan le stelle
Michel Godard & Stadtmusik Zug – Heimatklänge Spezial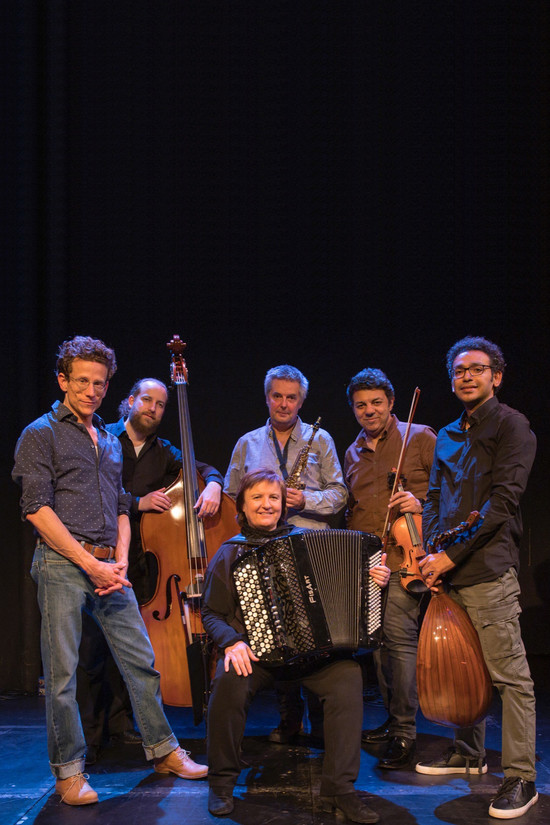 ALA FEKRA mit Patricia Draeger und Band (CH, EGY)
Heimatklänge #5