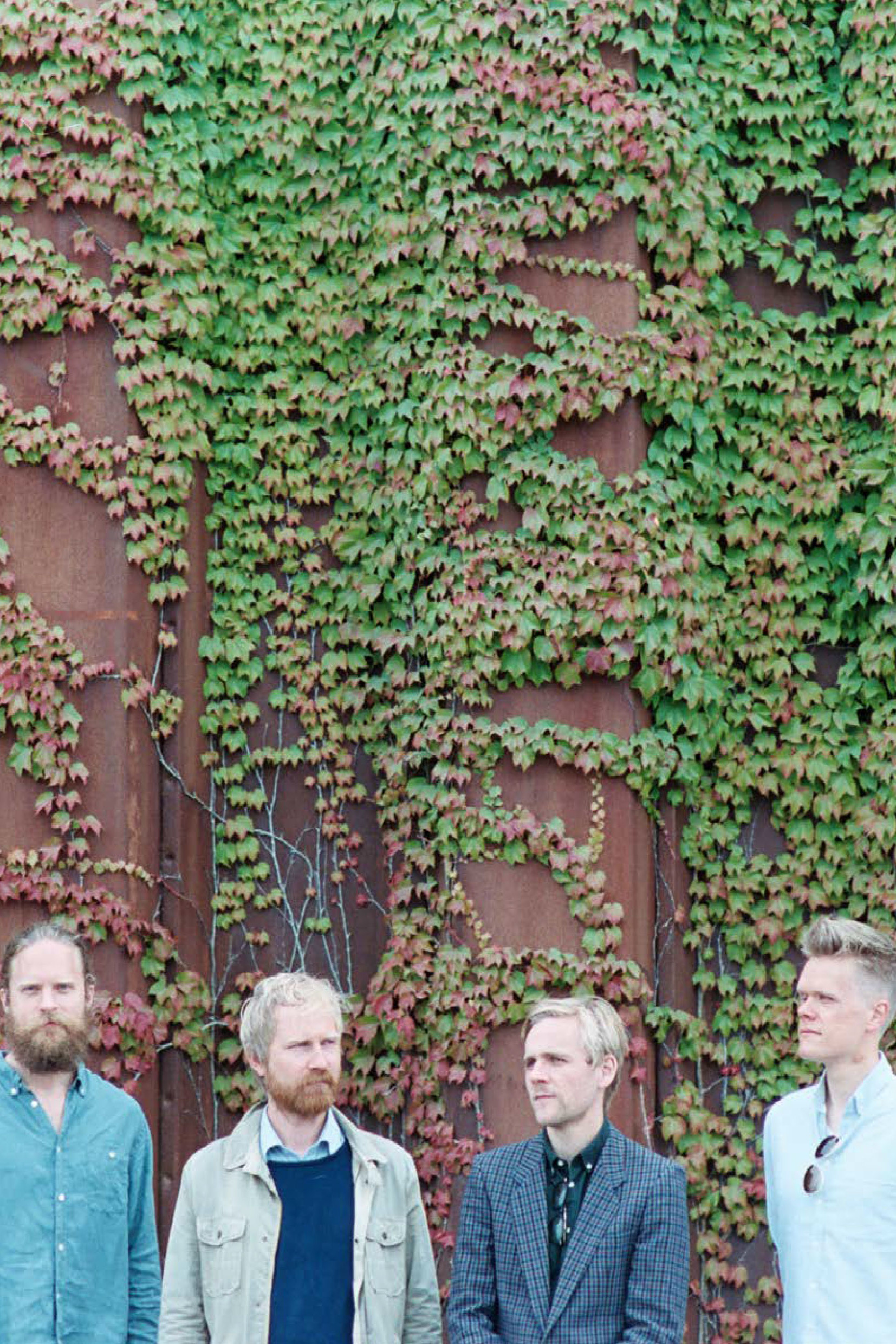 Tue 06.06 8.00 p.m.
no German needed
Danish String Quartet
Doppelgänger: Schubert & Thorvaldsdottir
CHF 60.– / 50.– / 40.– / 20.–
concession tickets starting at CHF 15.–

for ages 10+
Duration: 120 min. with an intermission
Festsaal
inspiring | beardy | joyful
"Relatively beardy" is how the Danish String Quartet describe themselves, and indeed with three Danes and a Norwegian cellist, they are as Scandinavian as they come. Together, the four musicians encapsulate expressiveness and a love of playing, combined with a rarely heard musical spontaneity – enough to make you think that you are somehow hearing well-known melodies for the first time. This talent has made them much in demand the world over. In 2018, the quartet received a Grammy nomination for its Beethoven/Bach recording on the renowned ECM label. Since making their debut in 2002, the ensemble has been adding works by Scandinavian composers to their repertoire and blithely combining classical literature with their own arrangements of Nordic folk music. For their "Doppelgänger" project for example, they brought in Icelandic composer Anna Thorvaldsdottir to pen a new work based on Franz Schubert's famous Rosamunde Quartet.
Programme
Franz Schubert
String quartet Nr. 13 «Rosamunde» A minor op. 29 D 804
Anna Thorvaldsdottir
«Rituals»
Franz Schubert
Gretchen am Spinnrade
Cast
Violin Rune Tonsgaard Sørensen, Erika Geldsetzer
Viola Asbjørn Nørgaard
Cello Fredrik Schøyen Sjölin
Culinary Special
The Theater Casino Zug Restaurant is delighted to offer a Culinary Special to match the performance of the evening:
2-course menu
Smörrebröd as starter, Danish Hot Dog as main course for CHF 38.–
The Culinary Special does not need to be ordered in advance. Reserve your table today online or by phone at +41 41 729 10 40.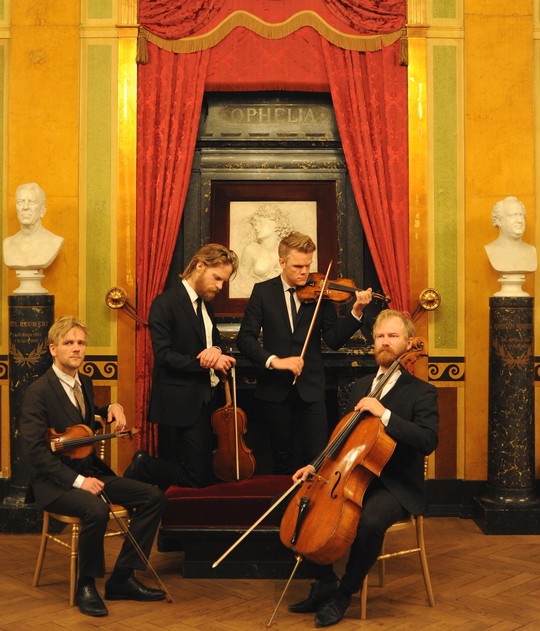 © Caroline Bittencourt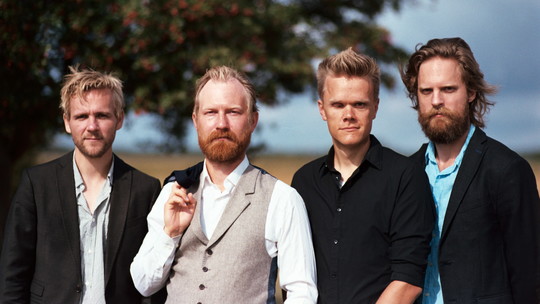 © Caroline Bittencourt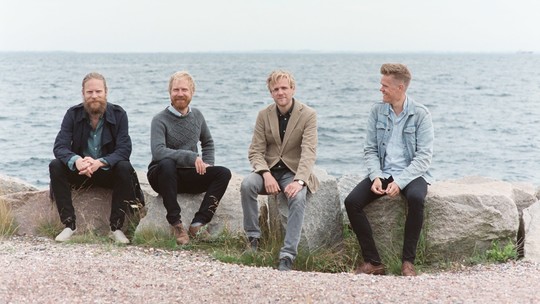 © Caroline Bittencourt
More events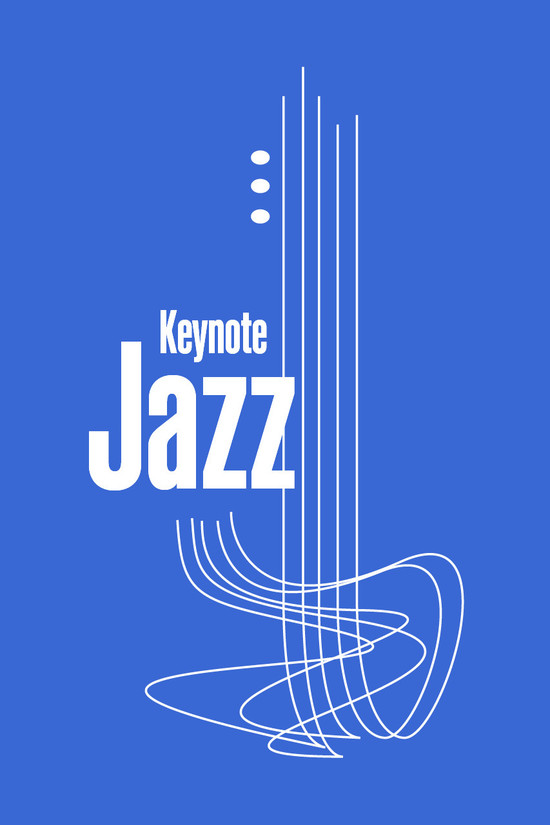 Keynote Jazz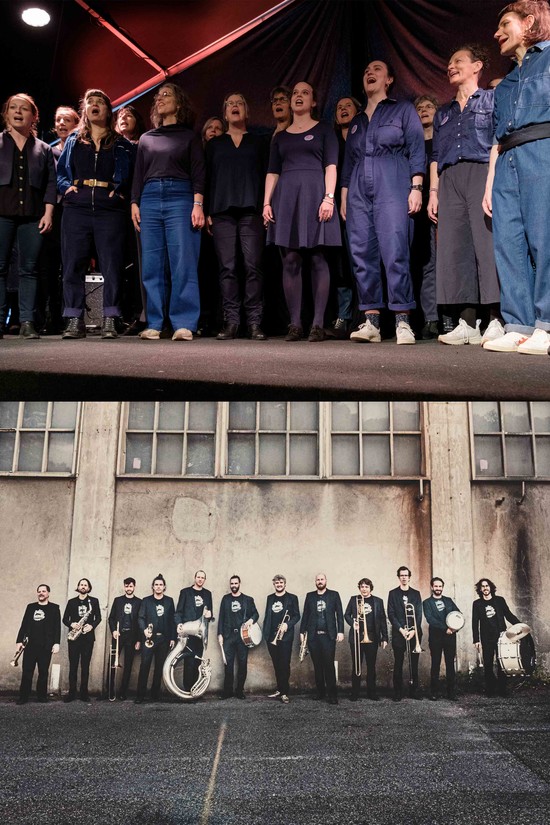 Traktorkestar feat. Echo vom Eierstock
Heimatklänge #1