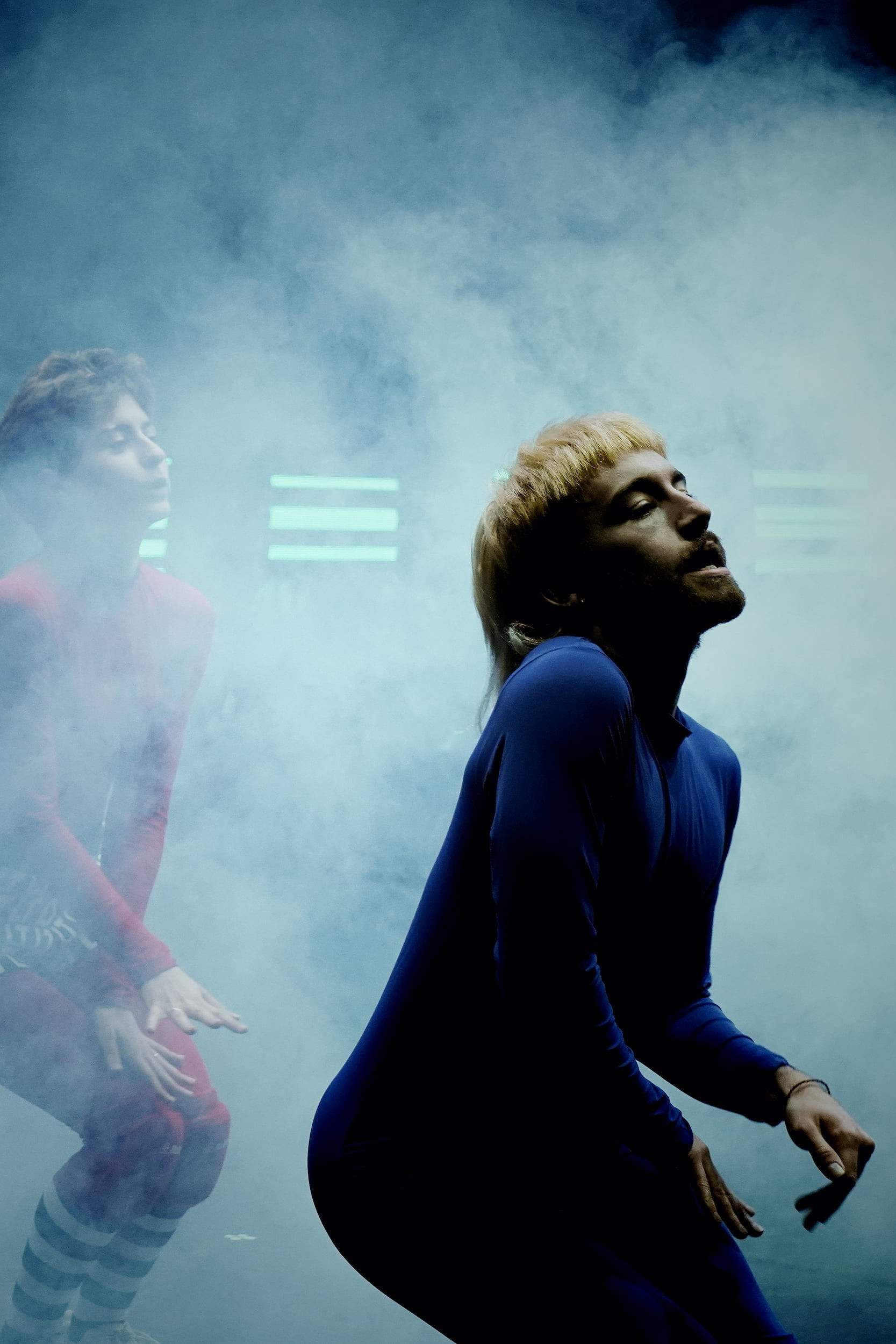 Wed 07.12 8.00 p.m.
born to shine
junges theater basel
Buy tickets
CHF 45.– / 40.– / 35.–
CHF 20.– (U25)

for ages 14+
Duration: 75 min. without an intermission
Theatersaal
kraftvoll | echt | leidenschaftlich
That we are born to shine seems to go without saying. The only real question seems to be how? What do we decide, and what is decided for us? Our lives are subject to a veritable tsunami of influences every day, both on and offline. Sometimes we can be overcome by the amount of it, sometimes by the force, and sometimes the sheer oversupply of information leaves us bored. We know everything, without being well informed about it all. We need to choose, go deeper and above all stay the course – only then do we have a chance of seeing the wood for the trees. Then we can really master something, and who knows – perhaps the copy of the copy will turn out to be a new original…
Director Sebastian Nübling, choreographer Ives Thuwis and 13 performers aged from 15 to 23 search for their own personal passions and place them in the context of a world where – to say the least – not everything shines.
Cast
With Anna Gerber, Diara Diop, Dilan Graf, Dominik Schüepp, Elif Karci, Fátima-Frida Salum Said, Gin Krneta, Jakob Müller, JanDagorov-Grobben, Lee-Ann Aerni, Lou Haltinner
Staging Ives Thuwis - De Leeuw, Sebastian Nübling
Sound Lukas Stäuble
Stage Dominic Huber
Costumes Ursula Leuenberger
Visuals Robin Nidecker
Dramaturgy Uwe Heinrich
Assistant director Pul Müller
Stage assistant Charlotte Martin
Assistant choreographer David Speiser
Head Technicians Claudio Bagno, Heini Weber
A coproduction of the junges theater basel with the Kaserne Basel, the Schauspielhaus Zürich and HELLERAU – European Centre for the Arts
What others say
«Diese Gruppe, in der beispielsweise Diversität selbstverständlich scheint, stellt ein Ideal in Bedrängnissen vor. Ihr Tanz, ihre Geschichten und Bekenntnisse berühren, lassen einen nicht los. Die 75 Minuten Spielzeit verfliegen im Nu. Hingehen!»
– Claude Bühler in nachtkritik.de
«Was das Publikum aus <born to shine> mitnimmt, ist ein Eindruck von der analog-virtuell durchtränkten Vielschichtigkeit, in der sich jugendliche Digital Natives bewegen – und behaupten müssen.»
– Stephan Reuter in Basler Zeitung, 26. April 2021
«In inniger Umarmung mit dem Smartphone, das Smartphone als Teil der menschlichen Beziehungen, ein Paparazzo seiner selbst sein – das Junge Theater Basel tanzt es auf der Bühne vor, doch vielen im Publikum dürfte das nur allzu bekannt vorkommen.»
– Elena Stenzel, Badische Zeitung in 26. April 2021
«Sie [Performer:innen] zeigen starke und eindringliche Bilder, die von Lebenslust und Zukunftsängsten, von Verletzlichkeit und Selbstbewusstsein erzählen.»
– Kaa Linder in SRF, 26. April 2021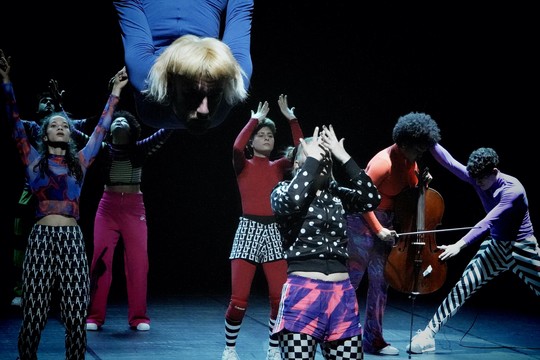 © Uwe Heinrich
© Uwe Heinrich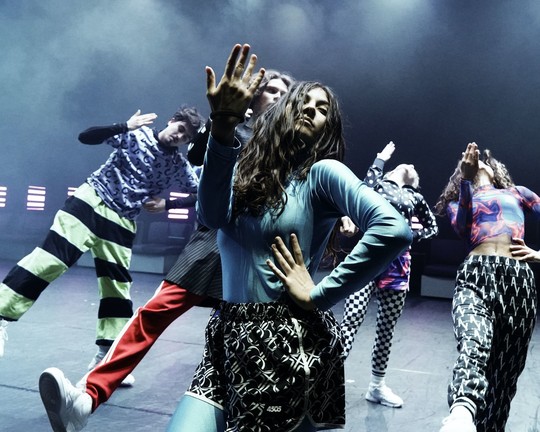 © Uwe Heinrich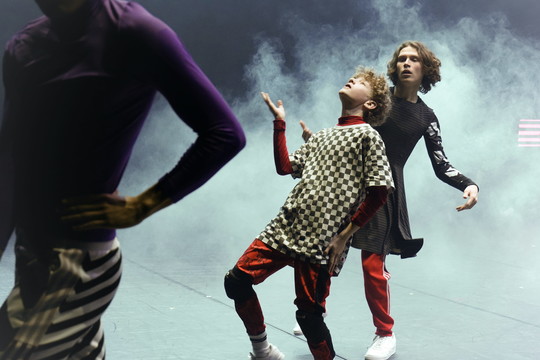 © Uwe Heinrich
More events
Advent mit Zipf, Zapf, Zepf & Zipfelwitz
Ein stimmungsvolles Mitsingkonzert für die ganze Familie
Advent mit Zipf, Zapf, Zepf & Zipfelwitz
Ein stimmungsvolles Mitsingkonzert für die ganze Familie