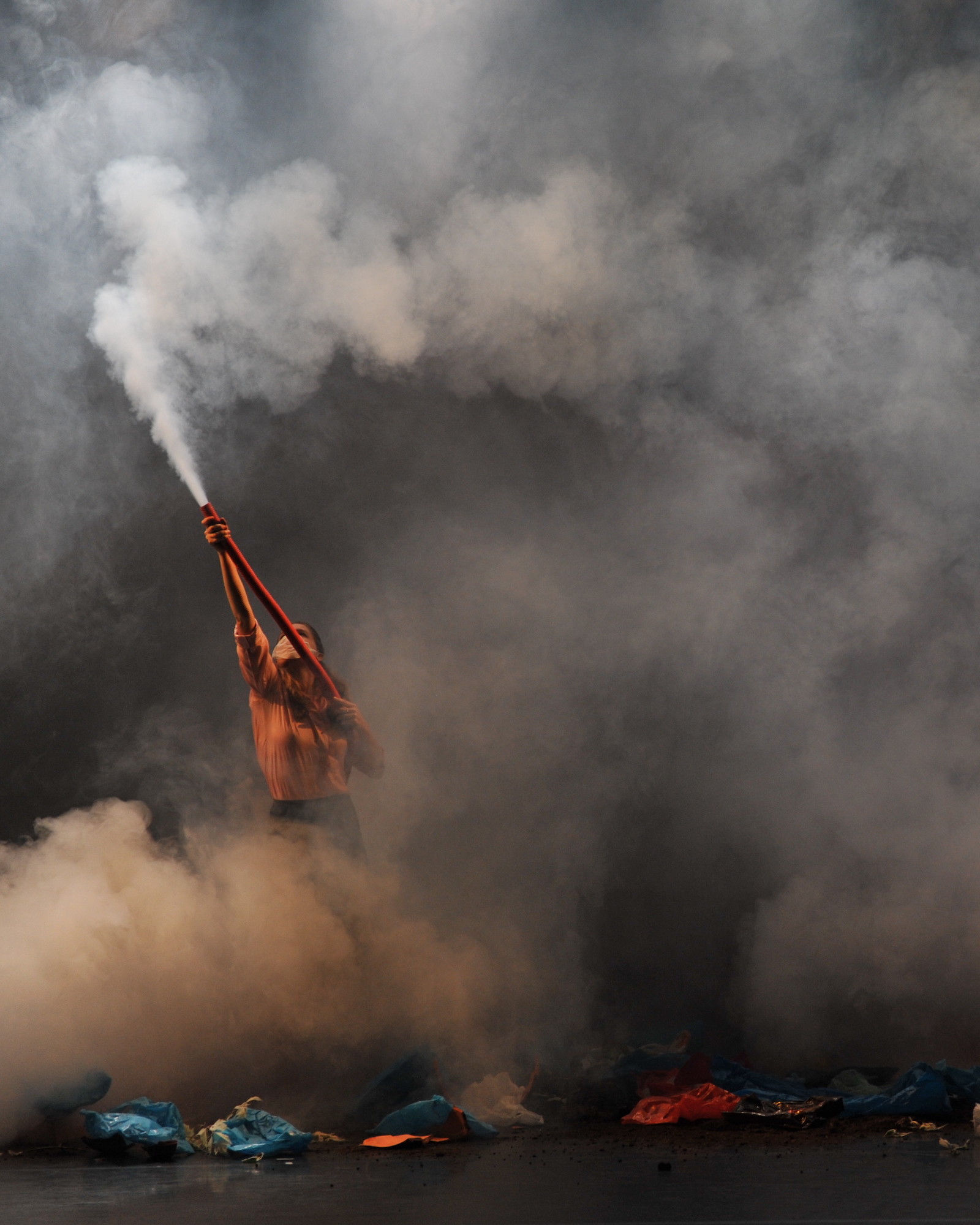 Thu 06.05 8.00 p.m.
Additional Performance
Are we not drawn onward to new erA
Ontroerend Goed
CHF 60.–/50.–/40.–
Reduced tickets for CHF 20.–

Also suitable for an audience from 12 years and for school classes
Theatersaal
Like the title of the show, the latest production by Ontroerend Goed is a palindrome, i.e. it can be read forwards and backwards the same way. And indeed while some people believe that humanity is moving forwards, others think the opposite. Some say that the world is slowly decaying, others call them pessimists. Regardless of who is right and who is wrong, it is clear that in our quest for progress, we have dramatically changed the world that we live in. Are our actions irreversible or can we do something about them? "Are we not drawn onward to new erA" provides a visual metaphor for this decisive moment in our future history. It portrays the process that people go through en route to ruin or redemption. The show won the Fringe First Award at the 2019 Edinburgh Fringe Festival and was nominated for the Total Theatre Award.
«…an admonitory piece about climate change that has a palindromic title and structure to match. And it speaks an initially indecipherable language that makes complete sense by the time the show has come to its bleak but beautiful end. After seeing this, you may never want to hold a plastic bag again.»
New York Times - Matt Wolfe
Performance in English and easy to understand for non-native speakers.
There is no break.
The performance lasts about 70 minutes.
Production Ontroerend Goed
Direction Alexander Devriendt
Stage Philip Aguirre
Music Spectra Ensemble
Actors Angelo Tijssens, Charlotte De Bruyne, Ferre Marnef, Karolien De Bleser, Maria Dafneros, & Vincent Dunoyer
Supported by the Landis & Gyr Stiftung