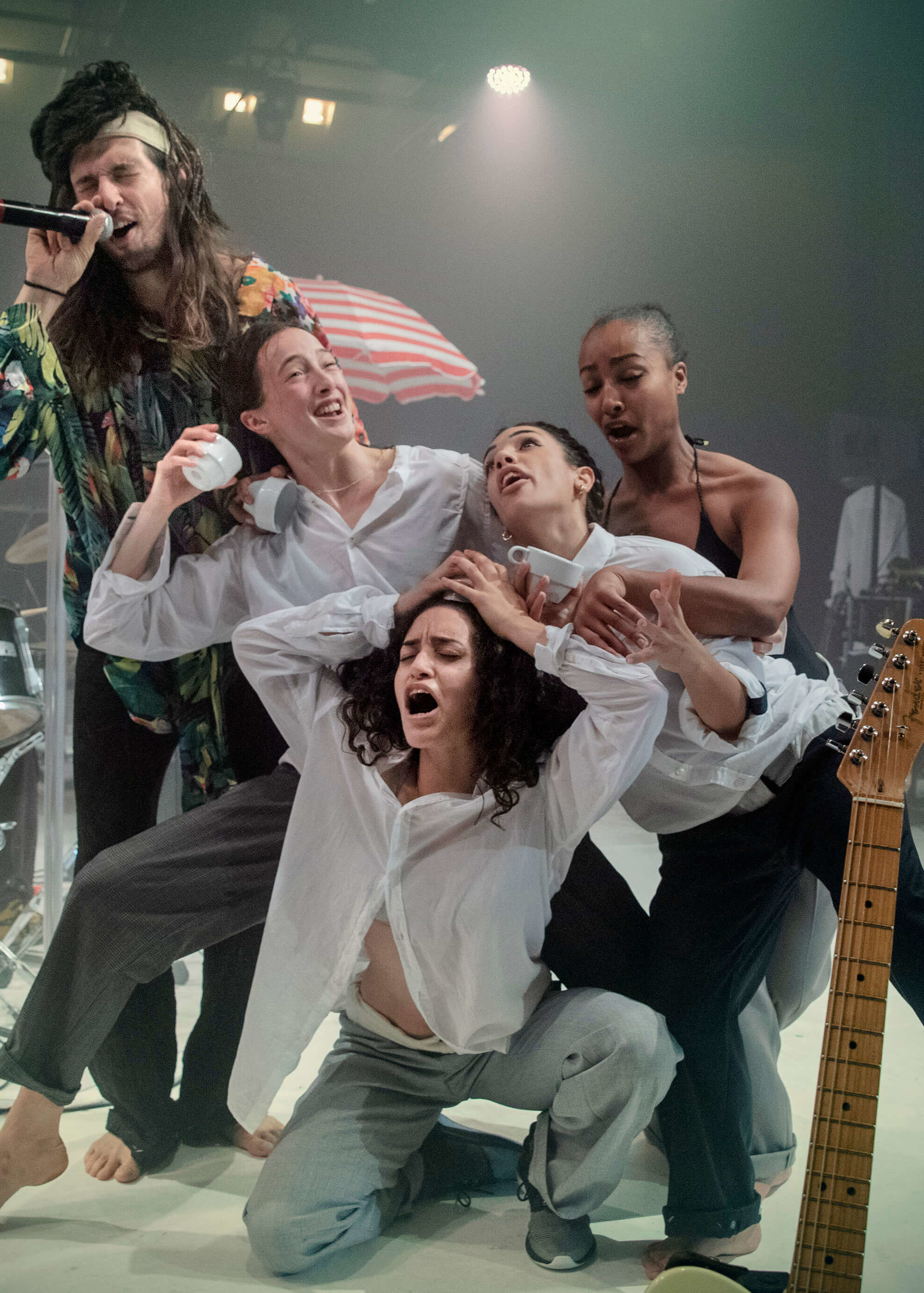 Thu 05.05 8.00 p.m.
no german needed
Steps: Needcompany
Probabilities of Independent Events
Interested?
First performance in Switzerland
Part of the Migros-Kulturprozent Steps Dance Festival

CHF 80.– / 60.– / 40.–
Reduced tickets from CHF 15.–
Ticket sale expected to start mid-December, 2021

Duration: 75 min.
Theatersaal
celebratory | interdisciplinary | cheerful
For over 30 years now, the Needcompany has been pushing back the boundaries of performing arts with their multidisciplinary work, and «Probabilities of Independent Events» is as full of surprises as their past performances. It sees choreographer Grace Ellen Barkey pose the question of planning probability – how do you plan for a chance to come up? Can current events be influenced by past ones? Anything is possible and nothing could possibly go wrong!
The entire Needcompany envelopes the scene like a tsunami and fill the auditorium with their vital energy and happiness. «Probabilities of Independent Events» is an ode to life, to new beginnings and to the present moment, and to the power of the imagination. It is a celebration of togetherness, exaggeration and the exuberance of youth.
Introduction with Selina Beghetto at 7:15 p.m. in German
Cast
Direction, Choreography Grace Ellen Barkey
Musical direction, arrangements Rombout Willems
Needcompany Orchester und PerformerInnen Sung Im Her, Jules Beckman, Jan Lauwers, Yonier Camilo Mejia, Simon Lenski, Maarten Seghers, Elke Janssens, George van Dam, Rombout Willems
Costume Lieve Meeussen
Costumeassistance Lot Lemm
Dramaturgie Elke Janssens
Choreographic assistance Sung Im Her
Technical director and lighting designer Ken Hioco
Sound Pierrick Drochmans
Production management Marjolein Demey
Dancers (höhere Fachschule für Zeitgenössischen und Urbanen Bühnentanz HF ZUB, Zürich): Arlette Dellers, Jana Dünner, Daniela Fischer, Irina Gloor, Sheyla Gomez, Sofia Kovaleva, Michaela Kvet, Pia Ringel, Elisa Pinos-Serrano, Branca Scheidegger, Nadine Sieber, Selina Sigrist,Christian Waespi
Production Needcompany
Coproduction Theater- und Musikgesellschaft Zug, Migros-Kulturprozent Steps Dance Festival
Press reviews
«It has to be admitted that Probabilities of Independent Events or PIE is based on a tried and tested formula: take a handful of well- and lesser-known pop songs, get a rocking band to play them, throw in a bunch of dancers and you automatically end up with a festive revue. But Barkey does a lot more than that. Each song is worked up into a little scene. It starts very simply. Elke Janssens, the dramaturge and artistic coordinator at Needcompany, who steals the show more than once, comes on stage and, her face deadly serious, says that Barkey has asked her to set the tempo. She then by turns stamps on the floor and claps her hands, always with that deadpan face.»
Pieter T'Jonck – Pzazz (6. Dezember 2019)
«The trick is to enjoy the leaping, twisting and flowing bodies, the atmospheric play of light, the stirring music, the humorous sketches, the youthful, simple, spontaneous, vigorous, grotesque, vital, fast living, which is all this production aims for. Such uninhibited pleasure in performing is not self-evident for a contemporary audience that is used to content and social criticism. So, this is a bold move by Grace Ellen Barkey. A performance like this seems a surprising choice for the Concertgebouw. However, the simple eagerness is refreshing and provides a surprising breath of fresh air. Yet there is one clear message: open up your senses to the remaining performances at December Dance, just that. Simply being together and laughing, not thinking, letting yourself be swept along in a world you did not previously know, can have a liberating effect. Or, as Joshua, one of the dancers, confided in us after the show: 'sometimes it's fun not to know'.»
Sofie Maes, Soundcast+ (6. Dezember 2019)
Migros-Kulturprozent Tanzfestival Steps
Every two years, the Migros Culture Percentage organises Switzerland's biggest contemporary dance festival. Over three weeks, national and international dance companies tour the entire country on the occasion of the dance festival Steps. With 80 performances in 32 cities and villages, the festival productions are seen by about 30,000 spectators from all over Switzerland. In a multilingual country, this non-verbal art overcomes all language barriers. The dance festival not only bridges all language regions but also connects urban and rural areas and opens its doors to everybody. The companies perform in a variety of venues – municipal theatres, alternative arts centres, multi-purpose halls. Due to its decentralised structure, the Migros Culture Percentage Dance Festival Steps gives the entire population a broad access to culture, true to the motto of Migros' founder Gottlieb Duttweiler.
On this day we offer you in the restaurant Theater Casino Zug a menu matching the performance:
Dessert
Belgian waffles with strawberries and cream for CHF 12.
The culinary special does not need to be booked in advance. Please reserve a table at theatercasino.ch/restaurant/reservation or +41 41 729 10 40.
___________________________________________________________________________
© Phile Deprez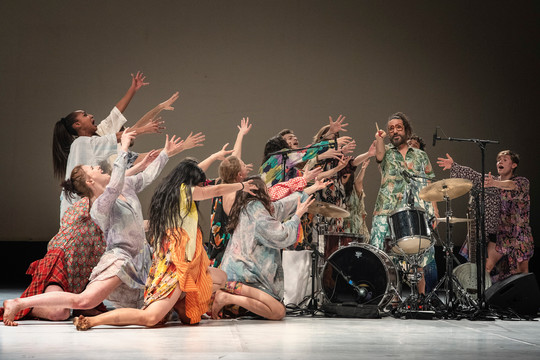 © Phile Deprez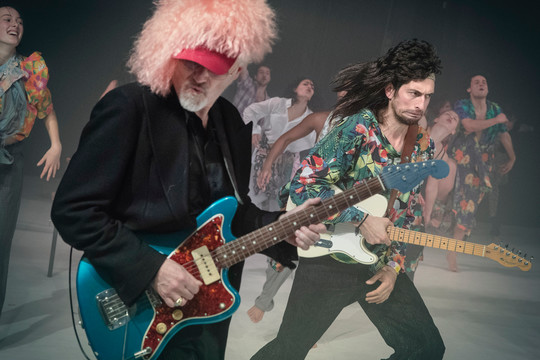 © Phile Deprez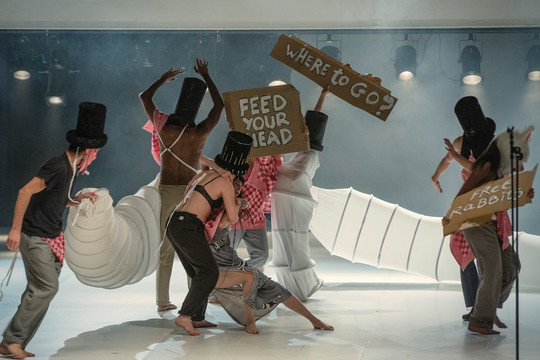 © Phile Deprez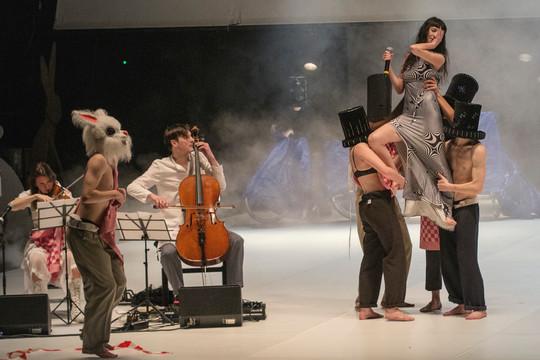 © Phile Deprez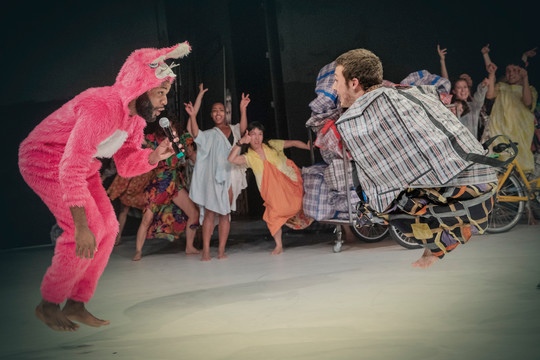 © Phile Deprez
More events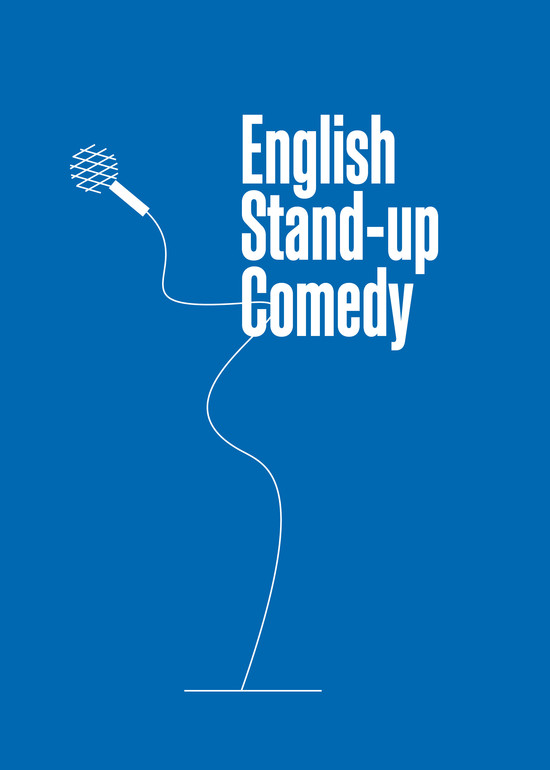 English Stand-up Comedy
with Pierre Hollins & Dana Alexander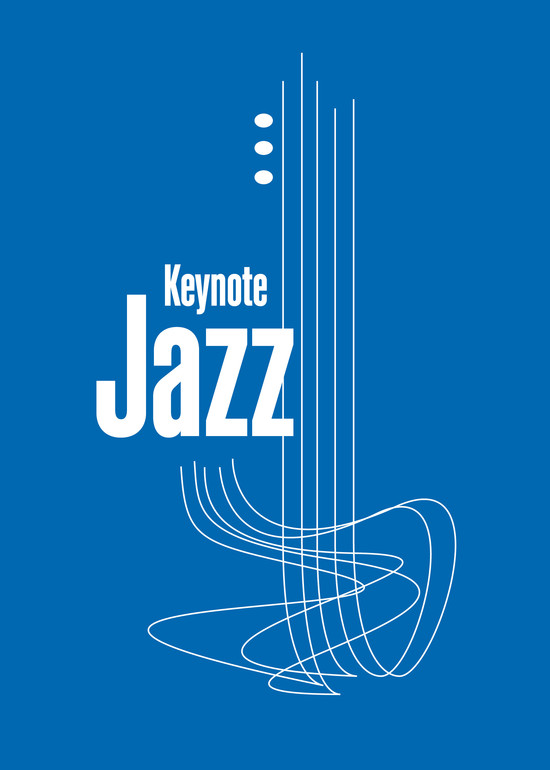 Keynote Jazz
Marvin Trummer Quartett