Sat 05.02 8.00 p.m.
King Size
Christoph Marthaler
CHF 80.– / 60.– / 40.–
Reduced tickets from CHF 15.–

Duration: 80 min.
Language: German
Theatersaal
enharmonic | unique | musical
A hotel room with the eponymous king-size bed in the centre serves as the stage for a couple host an absurdly comic evening of songs ranging from pop to Wagner arias. The setting becomes irresistibly more comic when an old lady showcasing her senility and a pianist who luxuriates in styling his non-existent hair are added into the mix. What may appear to be mismatches are in fact Christoph Marthaler's stage representations of enharmonic confusions. For him, they form the basis of human connections — from a harmless kiss to the bonds of marriage.
With «King Size», internationally-lauded Swiss theatre director Christoph Marthaler gives us another of his typical utopias, in which he lovingly portrays outsiders without in any way overlooking the loneliness, the grotesque conventions and the everyday tragedy of human life. The result is an unparalleled bittersweet evening of theatre.
Cast
with Tora Augestad, Michael von der Heide, Bendix Dethleffsen, Nikola Weisse
Direction Christoph Marthaler
Musical direction Bendix Dethleffsen
Dramaturgy Malte Ubenauf
Stage Duri Bischoff
Costumes Sarah Schittek
Licht Heide Voegelin Lights
A Theater Basel und des Théâtre Vidy-Lausanne production.
With the support of Pro Helvetia.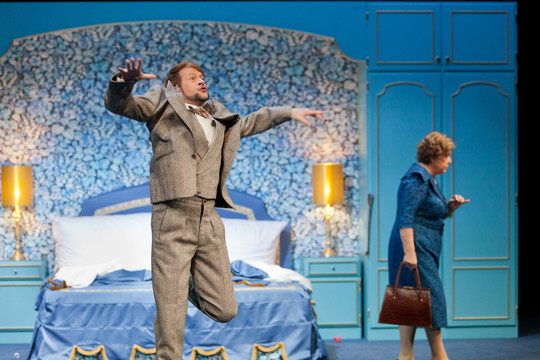 King Size © Simon Hallstrom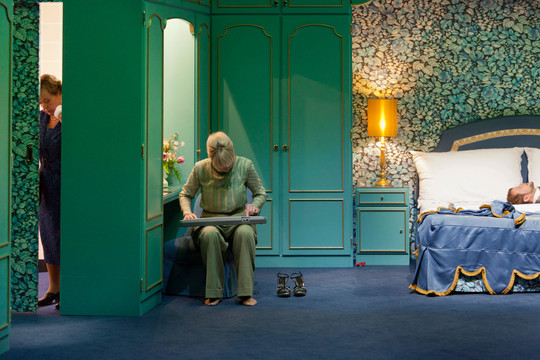 King Size © Simon Hallstrom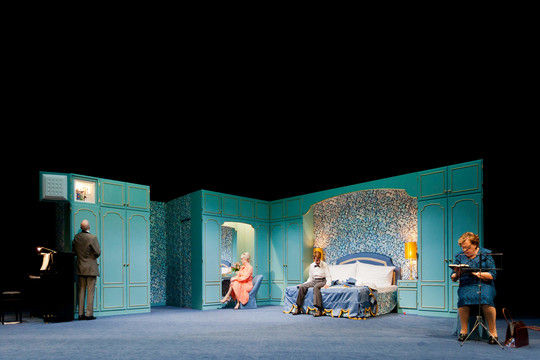 King Size © Simon Hallstrom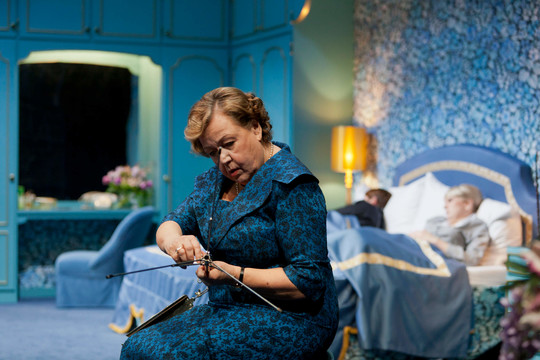 King Size © Simon Hallstrom
More events
Keynote Jazz
Tribute to Art Blakey and the Jazz Messengers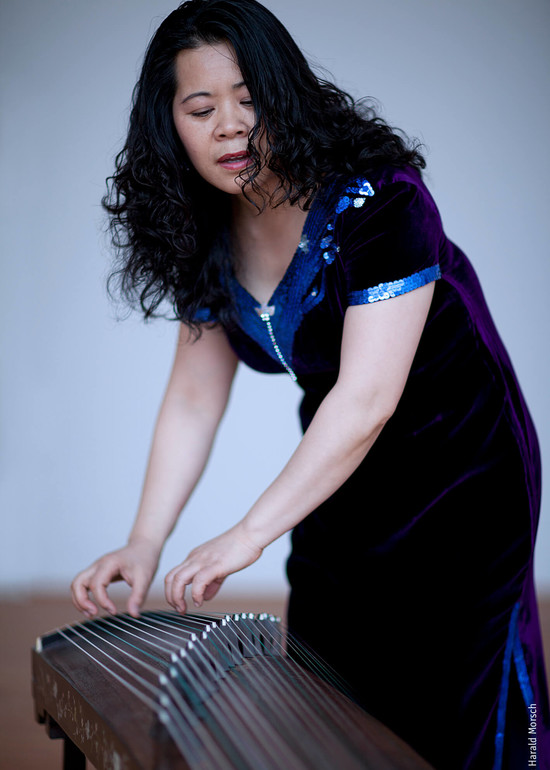 Sofa-Konzert
Säntis trifft das Reich der Mitte