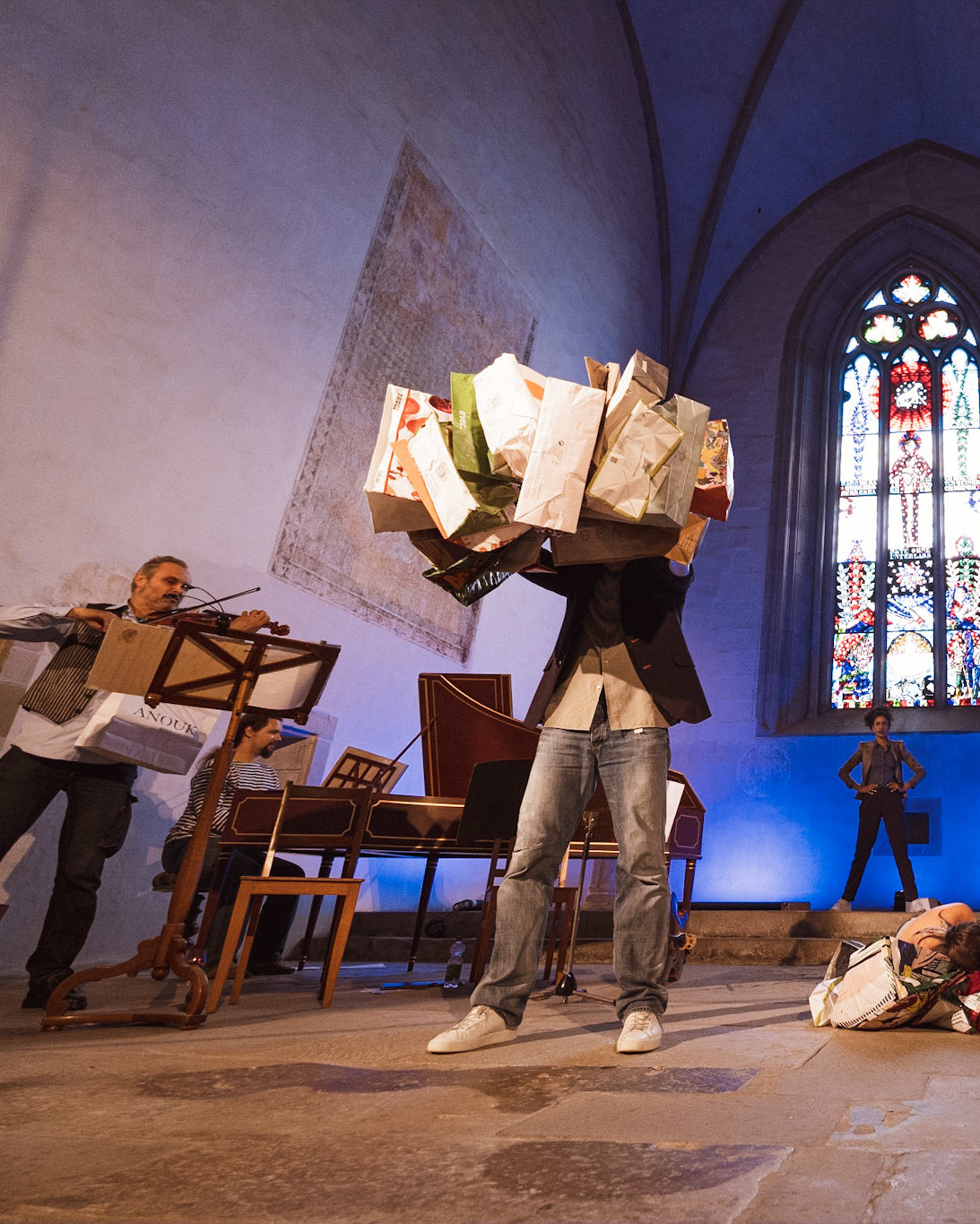 Sun 30.05 5.00 p.m.
New Date
meine Güte!...?
A scenic concert collage
CHF 60.–
Reduced tickets for CHF 20.–
Festsaal
Man is driven by longing. Behind our materialism, our society's obsession with quicker, better and more which keeps growth unchecked, there is a hidden longing. This human longing for fulfilment is reflected by the u l t r a S c h a l l ensemble in the word "frugality".
The ensemble juxtaposes selected arias from Johann Sebastian Bach's cantatas with situations from everyday life that are both mundane and extreme. The performers also form tableaux of drama and dance with invariably humorous elements. They take us on a search for an elusive sense of happiness that can only be found away from success or materialism and beyond the realms of our own achievements. Singers Jonas Iten and Julia Medugno are from Zug, Madeleine Niggli from Baar and her son Alexej Wirth play the violin, while keyboard player Ilja Völlmy is on cembalo.
The dance and dialogue are the work of Jonas Kägi, Carmela Bonomi and Ela Avif.
Arias from catatas by Johann Sebastian Bach
Ensemble u l t r a S c h a l l:
Concept, choreography, dance, soprano Julia Medugno
Tenor, cello, conductor Jonas Iten
Violin, performance Alexej Wirth
Organ, harpsichord Ilja Völlmy
Violin Madeleine Niggli
Performance, dance Jonas Kägi, Carmela Bonomi
Performance Ela Aviv
Light Andreas Esenwein